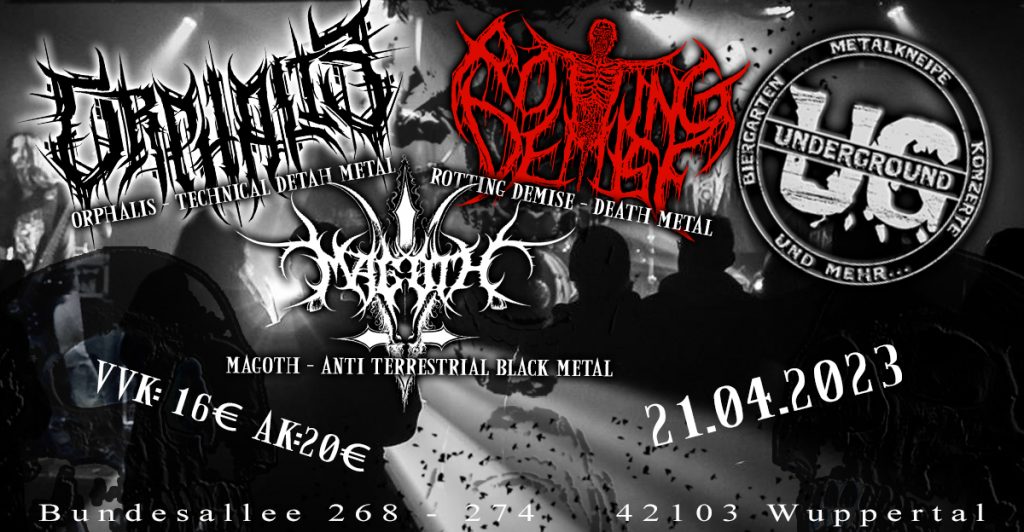 UPDATE: We are sorry to announce that the gig has been cancelled. An alternate gig will be played on 2nd June 2023 in Oberhausen!
We'll be playing at Death Under Ground in Wuppertal with our friends Orphalis and Magoth on April 21st, 2023.
More information and tickets here: https://www.wuppertal-live.de/?455661
See you there!